1 day workshop: "Contextual Selling®"
Conducted for the sales team of Aloft Kathmandu Thamel, Nepal ~ 27 Aug 2023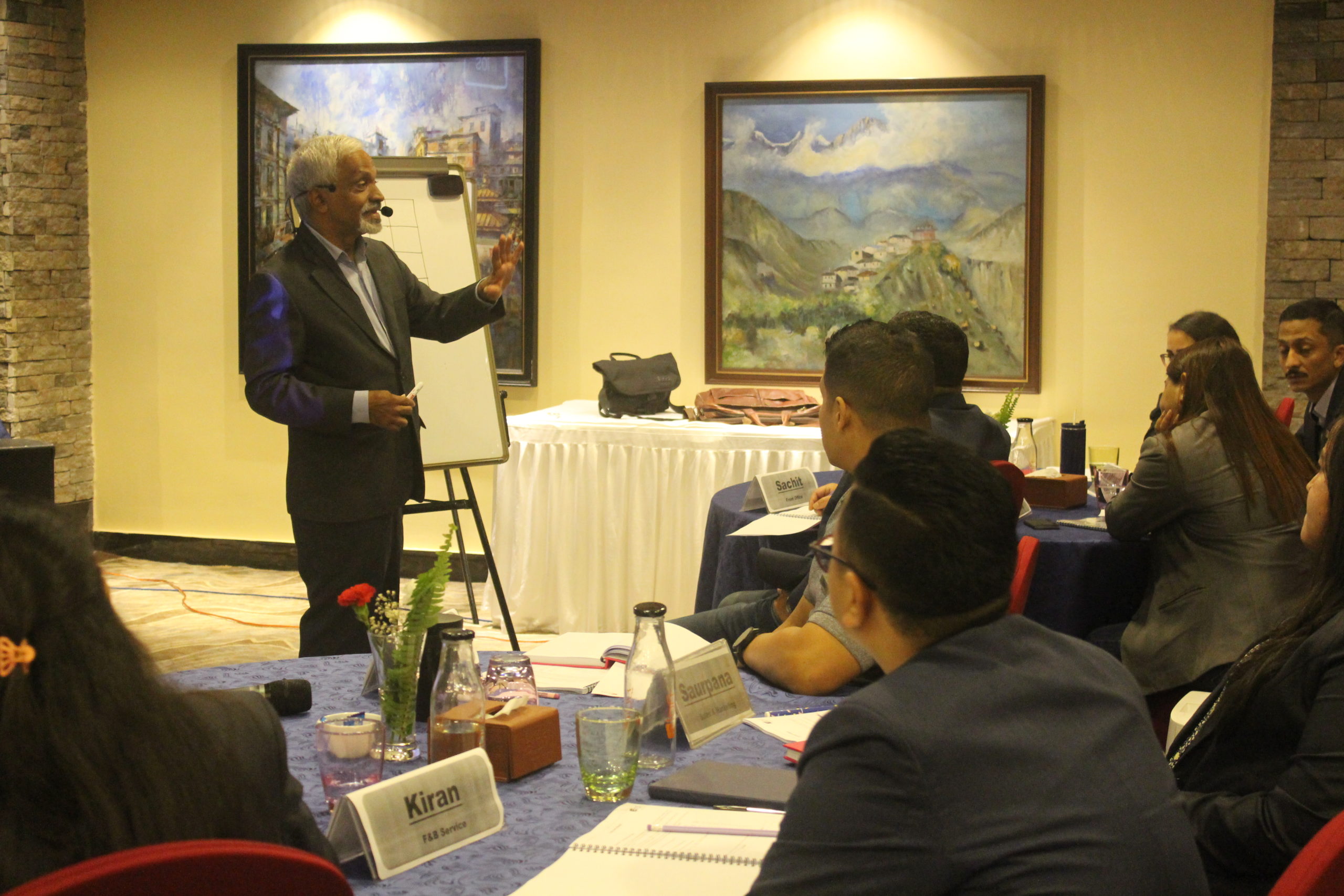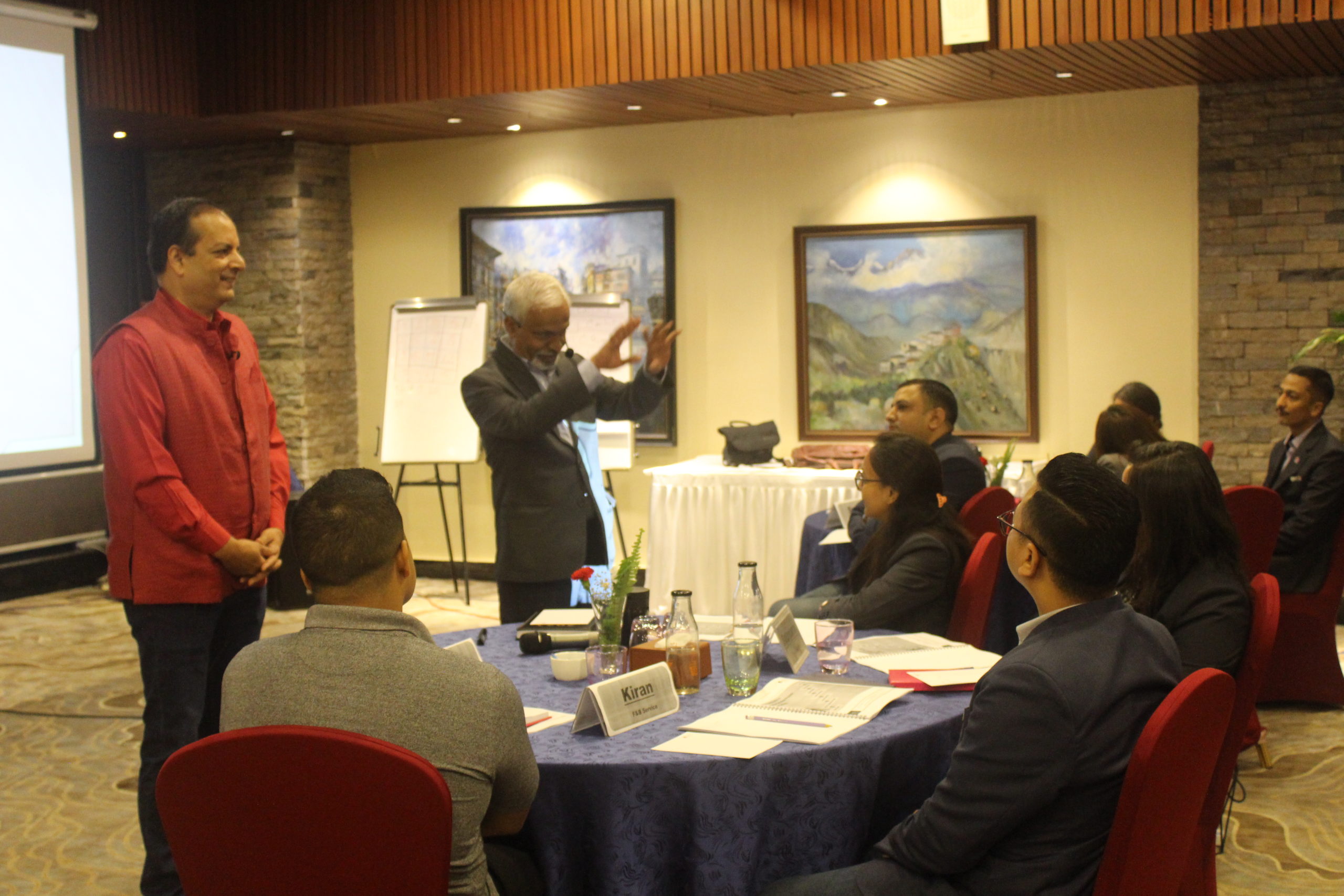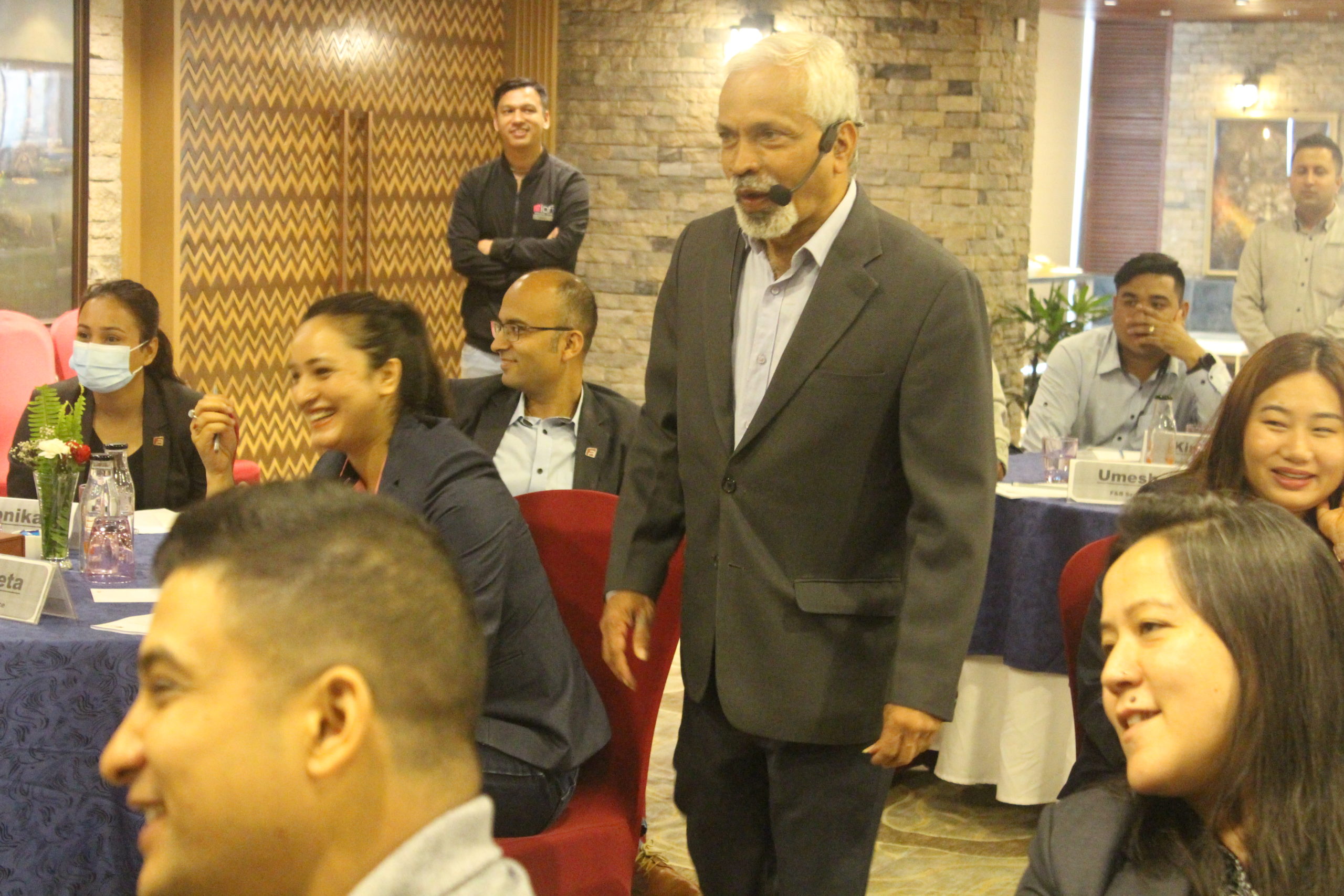 Venue: Aloft Kathmandu, Thamel, Nepal
Dates: 27 Aug 2023
Participant Comments:
What I liked best about the program?
The engagement of participants during the session was very good.
This was the best sales training I have ever done so far.
The role plays, the interaction, and the engagement was what I liked best.
This workshop engaged all participants, and I learned another way to guide me in the future.
Everything about these sessions was excellent. I especially liked the role-plays conducted.
The role-plays were really good, and I would have really liked more time with more sessions on this.
The trainers are very good, and I wish we had more time for these sessions.
What I liked best here is that we learned how to connect with the guests. The two-way communication between the trainers and the participants was very good and I would have appreciated more sessions.
I got to understand opportunities for improvement in my client interaction, and I hope we could have spent more time with the trainers in more such sessions.
An extremely interactive, engaging session, and would have liked more time for such sessions. The role-plays were very good.
The best thing about this workshop was how the trainers gave importance to the trainee's needs and how they corrected and clarified their confusion and queries. The engagement with the participants was very good and it would have been nice if the program was for more than just a day.
This was a very interactive training, with a very realistic approach. It connected with my work.
A very interactive session in which we could ask questions. The role-plays helped in creating realistic scenarios. Perhaps this session could have been longer than the time provided.
I would have preferred a two-day program for this training program. I really liked the engagement and interactions between the trainers and the participants.
The role-plays and the two-way communication were what I really liked about this workshop.
Interaction and the two-way communication helped give me more clarity in customer connection.
I liked the role-plays and the way the training was conducted. Rather than focusing on the product, we can sell by understanding the client's emotions and aspirations, using empathy, which is necessary.
This program is very interactive and engaging, and it not only gives us answers, but also shows us how to understand the customer, read the situation, and problem-solve.  Connecting with the customer, using leading questions, etc., were interesting learnings.