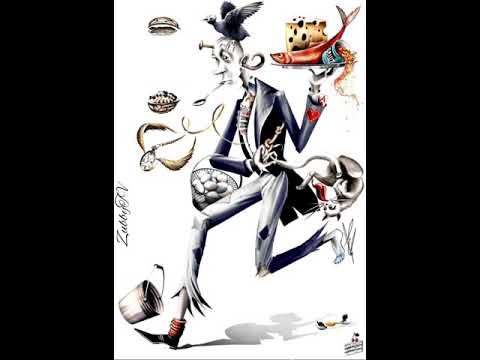 In these masked, socially distanced times never has the idiom "Avoid like the Plague," been understood better.
Though I wish nothing better than for us to dodge the Covid-19 bullet, reality augurs on a different plane. This hurtful lallapaloosa has been thrown smack dab at us and has kept us under siege. It is now for us to mask it out effectively. This ain't a time to cry me a river or behave like a cat on a hot tin roof.
Experience (positive or negative) is one of life's biggest teachers. Negative experiences wire humans to learn quicker. Were we to avoid it like the plague and steer clear from being thrown under this Covid bus, would we emerge stronger? We would surely not have developed into what we are today if we had not experienced this calendar year 2020. Woody Allen rightly said, "we are the sum total of our choices," – it is these choices we make during distraught times like these, which will define us.
Covid-19 falls into this category of negative experiences, something one would desire like a hole in the head.
We cannot avoid it like the plague that it is, so why not be stoical about it? Rise to the challenge, and look for the silver lining instead.
The inefficient boss has been a kick-ass contributor to my life's learnings. This personage would preen like he/she were the cat's whiskers, yet scrape the barrel of managerial effectiveness. I learned to use this to my advantage as an effective case study… Of what I would never want to grow to be! Here is a situation where one can learn first-hand from another's hair-raising stultifications, that too at close quarters. Most well-wishers would recommend you to 'avoid an inept boss like the plague.' Antithetically speaking, I encourage spending time studying the boss' management style of 'not knowing his arse from his elbow.' For, this may not be entirely bereft of its benefits. When viewed from this angle, maladroit leaders may be well worth their weight in gold!
My own personal implosions have been another great teacher, for it is by seeking and blundering that we learn. It is only when we learn from our botch-ups that 'Bob's your uncle,' viz. success is guaranteed. Thomas Alva Edison once famously said "I have not failed. I've just found 10,000 ways that won't work."
We are with our backs against the wall today, and there is no eschewing this dark cloud on the horizon. Things have come to a pretty pass. Business is down, unemployment is up. The shit seems to be not just hitting the fan, but also spreading itself across the ceiling. 'Tis a heavy cross for anyone to bear.
Yet, could this really be an ill wind (that blows nobody any good)?
The Great Depression, a severe 'riches to rags' era, began in late 1929 and ran through the next decade. By 1933, the economic decline had pushed world trade to one-third of its level just four years earlier. Yet, through this 'tough row to hoe' time, there were some sterling examples of companies that hit home runs and brought home the bacon, becoming howling successes.
In 1929, the onset of the Great Depression saw the incorporation of Walt Disney Productions. Walt & Roy Disney knew that America needed to laugh their way to their 'bottomed out' banks more than ever. WDP was able to swim through the tide and navigate through the deep waters of the depression. They grew their business to the point where they could subsequently begin work on their first full-length animated feature right after The Great Depression ended.
During national Prohibition in the U.S.A. from 1920 to 1933, the country's breweries were 'going to hell in a handbasket.' Many closed their doors for good. Pre-Prohibition, more than a 1000 breweries had made hay while the sun shined. Amidst the dark clouds of the Great Depression, most landed up paying the piper and eventually kicked the bucket. By 1932, there were only 164 that could be ready to make beer again.
These surviving brewers realised that when life gives you lemons, one needs to make lemonade. They stayed ahead of the curve by running dairies, selling meat, and venturing out into other agricultural enterprises. Breweries innovated against the grain and created 'Near beer' that had only trace amounts of alcohol. They also applied their expertise to non-alcoholic tipples like root beer. As of 2019, the five best-selling beers in America are all produced by pre-Prohibition/pre-Great Depression brands.
The Indian hospitality industry has shown a great fighting spirit.
Almost as dead as a doornail during lockdown 1.0, it refused to throw in the towel. With little or no support from the government, it has 'not allowed Elvis to leave the building'. Hanging by a slender thread, the resilient hospitality industry believes that 'it ain't over till the fat lady sings'. The pandemic has thus pushed the hospitality industry to throw down the gauntlet and walk the tightrope creatively.
New life is being breathed into Room sales through workcations, office space, drivable revenge travel, etc., to keep the wolf from the door,
Stuck between a rock and a hard place, F&B and other ancillary revenues (laundry, spa, housekeeping, etc.) are upping the ante. They are raising the bar, through 'break the mould' concepts. These range from cloud kitchens to home delivery to DIY meal & cocktail kits; from individual experiential home parties with chefs and a bartender to food retail; from drive-through F&B parcel pick-ups to online sessions, etc. Brands today are now ring-fencing their P&L by curating 'out of the ballpark' experiences. And, these are not limited to locations, time zones, demographics, or generational cohorts.
If Covid-19 had not come along now, would we have burned the midnight oil so diligently, to discover the potential within our very own country, to the extent we are doing now?
International travel is at 'sixes and sevens' and will continue to be in limbo for some time to come. Targeting inbound tourism would be akin to flogging a dead horse and be as successful as a one-legged man in a butt-kicking contest. Brands have understood the need to reposition their strategies to now better target a domestic clientele, that too at drivable distances.
The pandemic has pushed us to the wall to better understand our profit margins and keep our heads above water. It has led to an increased understanding of the P&L and helped us better re-engineer our expenses to emerge from ventilator support. On payroll manning, I'd go out on a limb to forecast that our industry will never return to pre-Covid-19 levels. 'He who pays the piper, calls the tune' – and so when businesses eventually return to normal, manning will not. This crisis has taught us to live in dearth and insufficiency and how not to spend a pretty penny. We are now learning the ropes on how to manage with less and be more circumspect on our expenses.
The new bag of tricks we have learned from this Covidian era should develop our hoteliering chops vastly. It will be some time until we can ride the gravy train again. In the meantime, we should be sharper in running a tight ship and delivering the goods positively onto the P&L sheet.
A smooth sea has never made a skilled sailor. So, the next time you use the idiom "Avoid (someone/something) like the plague," think about what Covid-19 has taught us. Oft-times, we may be better off taking it on the chin and confronting it, rather than avoiding it!