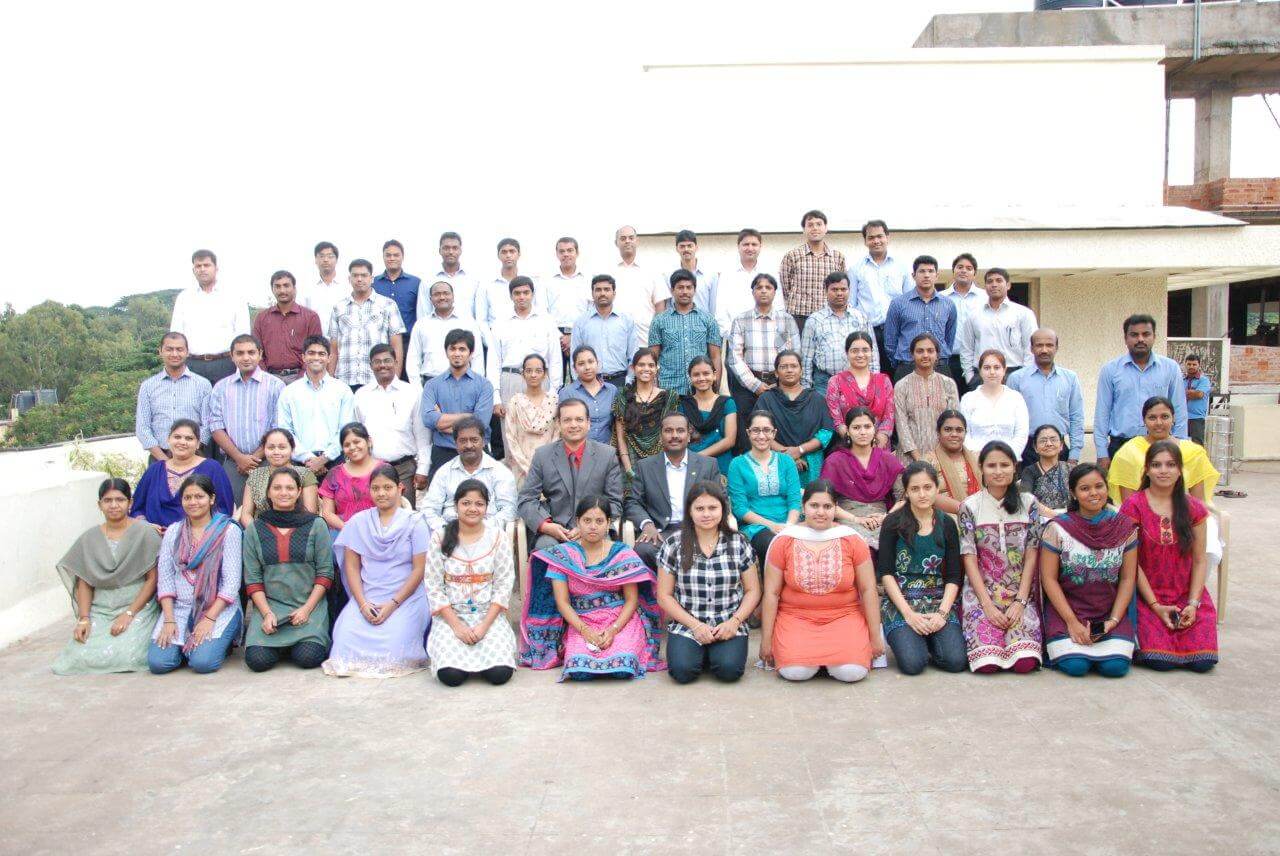 Ramiah Daniels and Vice Chairman C.A. Ravindranath with the 106th Batch of ICAI – Bangalore Chapter
Hospitality Paradigm recently delivered a talk to Chartered Accountants on what I call the 4th concept of Accountancy – "The Code of Ethics" for the 106th Batch of General Management and Communication Skills on 01st September 2012 at Bangalore Branch, ICAI.
Accountancy outlines the three concepts of accounting, "Money Measurement Concept", "Separate Entity Concept" and "Dual Entity Concept", but what puts this together to make a trustworthy and reliable Finance Manager is eventually his or her code of ethics. Having superior accounting skills without honesty is akin to a rotten fruit in a beautiful skin!
What was also nice to see is that all Chartered Accountants since the past few years, in order to achieve certification must compulsorily attend the 15 day in-house program which hones their behavioural skills in terms of public speaking, presentation, neuro linguistic skills, time management, goal setting, team building & interpersonal skills – thereby improving their personality before they set out into their first job.