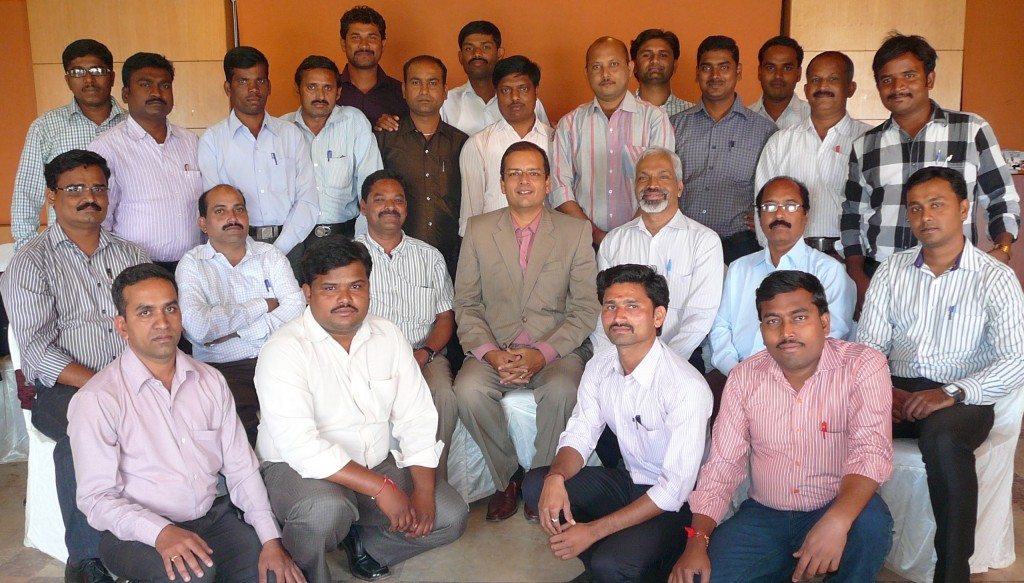 Enhancing DSE Effectiveness 23-24 Aug 2013
Hospitality Paradigm recently concluded two sets of two day training programs for the Distributor Sales Executives (DSE) of United Spirits Limited (USL) in Bangalore and Hubli, Karnataka, India.
We underwent a most humbling experience – when at the close, the DSE's one by one came up to summarize their learning and experiences over the past two days. Most had never been to a training program and they not only learnt a lot and enjoyed whilst learning; but they also appreciated the opportunity to come in front and speak several times during the program… a first for many of them and an opportunity for them to overcome stage fear. They made two significant observations about us: Firstly, they noticed how passionate we were in ensuring discipline, cleanliness and neatness of the banquet hall set-up… how we detailed issues with the hotel team and insisted on perfection without compromising at any stage. Secondly, they felt very involved as we made them feel comfortable and allowed them to speak in the vernacular; we appreciated their good points instead of pointing out their faults; we tried to relate to their issues and also tried to further understand their business. In short, we connected with them in spite of the fact that language may have been a challenge.
Every once in a while during training, comes a magical moment… this was one of them and it made us aglow with the warmth of purpose in what we do. If we can impact people in this manner, I think we are achieving our objective!